CoffeaKW Cold Brew Coffee Keg Washer
A keg washer cleans stainless steel beverage kegs by sequentially rinsing, washing, sterilizing, and pressurizing the keg. Most keg washers are semi-automatic, but manual and fully automatic keg washers are also common. CoffeaKW keg washers are powerful, fast and efficient. They save time, labor, and help ensure that the flavor and quality of your beverage remain consistent.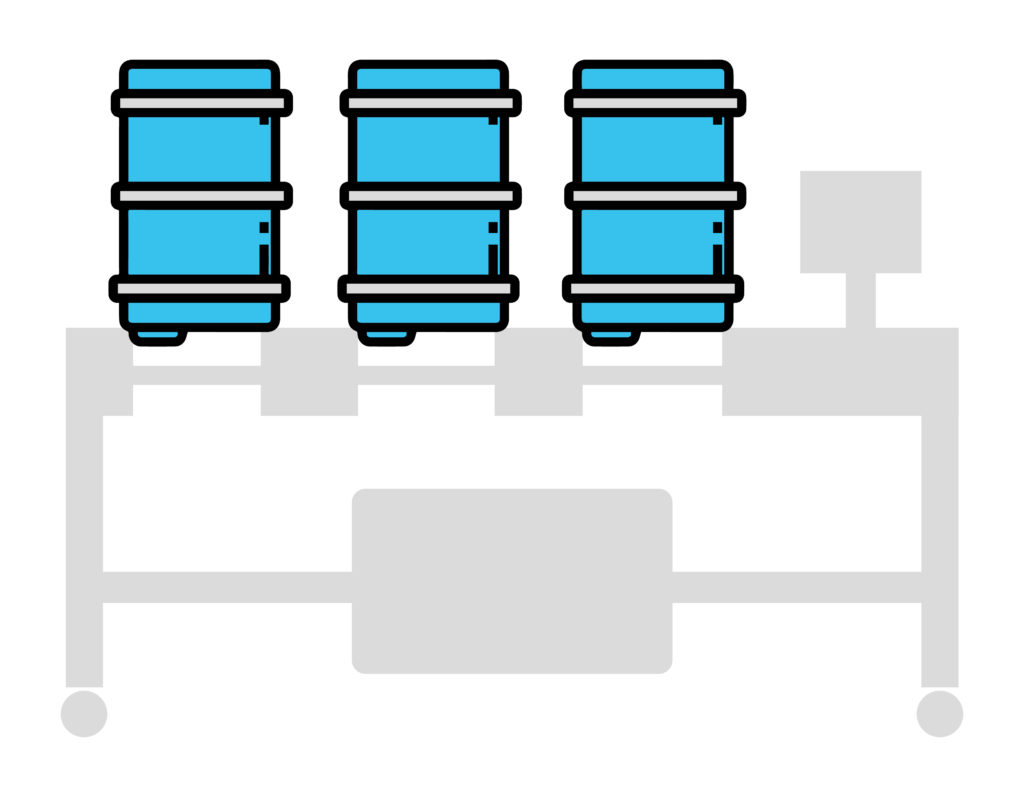 CoffeaKW keg washers are designed and manufactured in Portland, Oregon USA, to meet your demanding work cycle.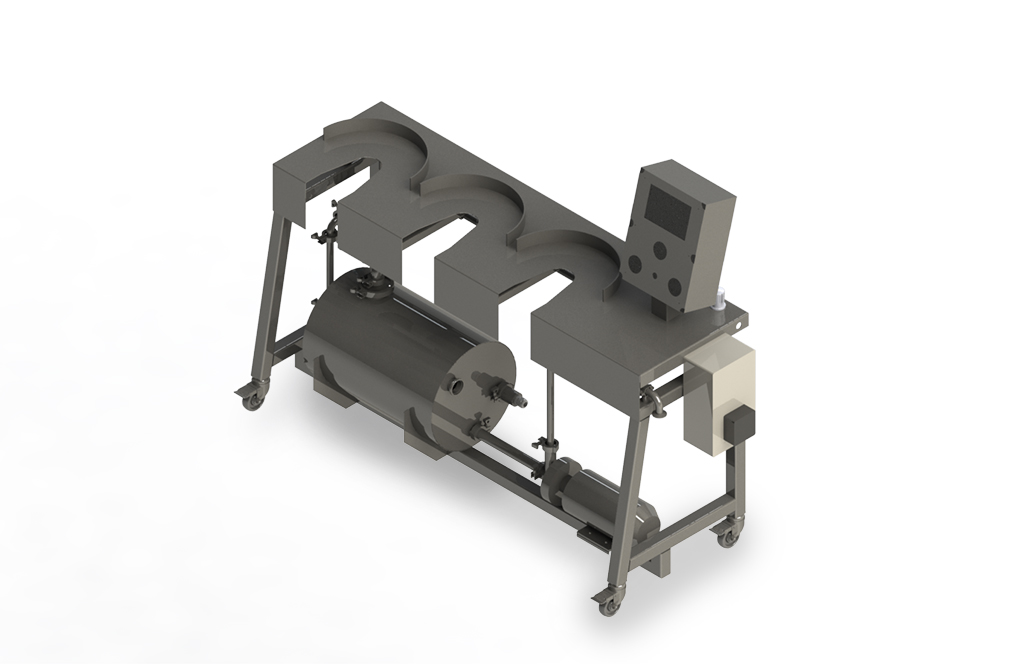 Why Select a CoffeaKW Keg Washer?
CoffeaKW keg washers provide coffee brewers with a number of key advantages:
Semi-automatic keg processing
PLC Controlled for consistent and time saving results
Automatically completes all 4 critical keg washing operations
Rinses
Cleans
Sanitizes
CO2 purges
Fast and Efficient
2-head model cleans up to 14 kegs per hour
3-head model cleans up to 20 kegs per hour
On board heated chemical reservoir
All stainless steel construction
Caster mounted for ease of maneuvering when moving
Space saving footprint

CoffeaKW keg washers have earned a reputation as easy-to-use, consistent performing semi-automatic keg washers for all breweries. A CoffeaKW will shorten your work day and save you money for years to come.
Contact Coffea Hardware to discuss your requirements with our experienced specialists. For us, building you the best stainless steel brewing equipment to meet your application requirements is just the beginning. We then support your business as it grows or changes. We are your partner for the long haul. So, become a Coffea Hardware client and you can experience our industry-leading support and success year after year.
---
---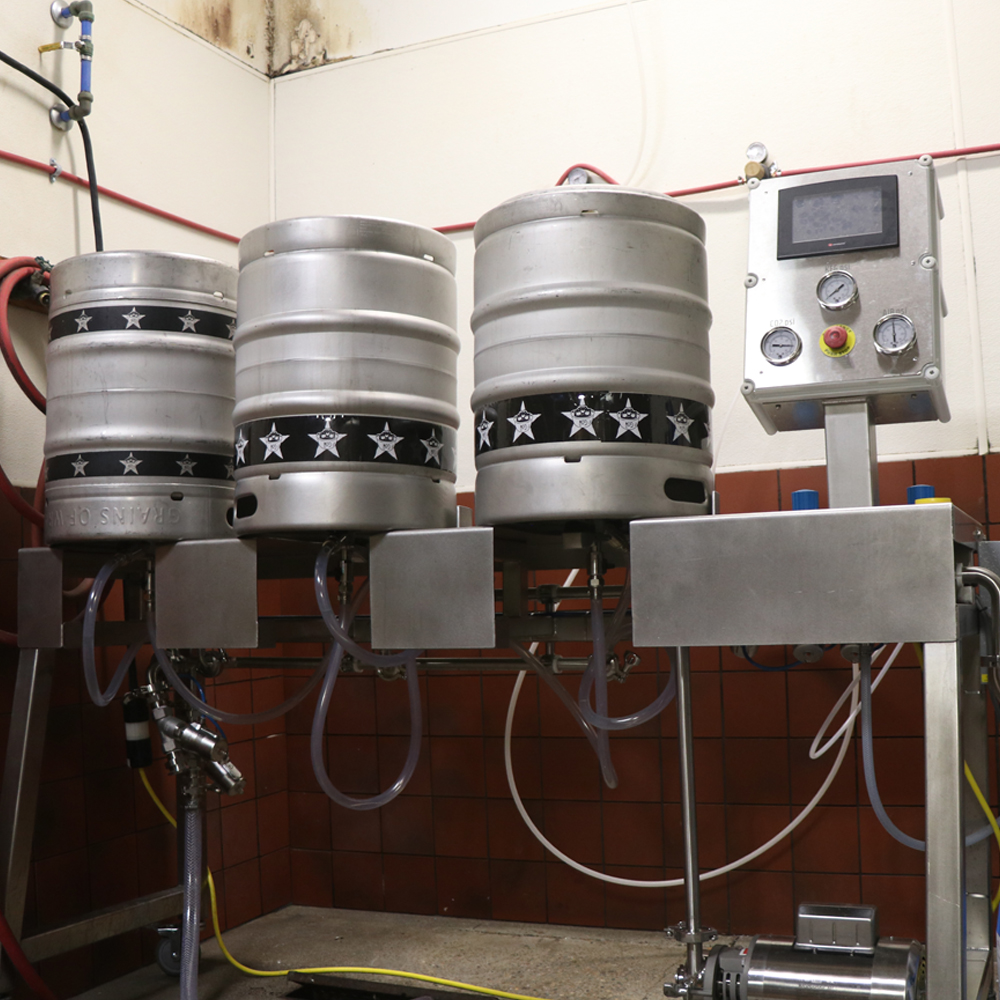 ---
Coffea Hardware is a business unit of Portland Kettle Works (PKW). Since 2011 PKW has put client success at the forefront of its mission. We have delivered and installed thousands of stainless steel vessels, mixing tanks, and process systems that consistently drive down operating costs while increasing throughput for the most successful beverage, food and industrial companies in the world.
And if you're interested in our full line of the world's best stainless steel craft beer and beverage brewing equipment, all Made in the USA, click here to visit Portland Kettle Works official website. In addition, if you're located in Mexico or Latin America, click here to visit Portland Kettle Works official Spanish language site.
Reference: Coffee brewing equipment